Click this Web Fonts link to get the font and see the real Crusade pages.


Here you will find the cast of characters and Guest Stars for Crusade. I'll put up the guest stars as the episodes come on. I'm not going to put up any information about the actors. I will try to find links to their fan pages or at least a list of movies they's been in. Those links will show up on my main Crusade page.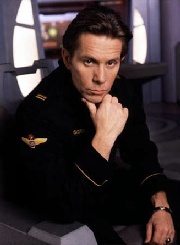 Gary Cole as Captain Matthew Gideon:
He is a thinking man. You can see it in his eyes.
You know when he says something that he means business.
---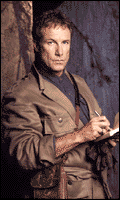 David Allen Brooks as Max Eilerson:
He'll stand his ground no matter what.
---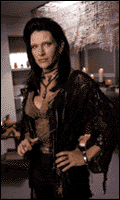 Carrie Dobro as Dureena Nafeel:
She's a tough person. She won't let anything ruin her world.
She doesn't show joy so pain won't ruin it.
---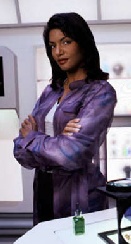 Marjean Holden as Dr. Susan Chambers:
She is the emotinal heart of the show.
She knows the joy of living and is the voice of reason.
She is our conscience but isn't judgemental.
---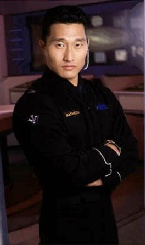 Daniel Dae Kim as Lieutenant John Matheson:
He is serious and ernest.
If you leave he'll await your return and when you
get back he'll be in the same place you left him.
---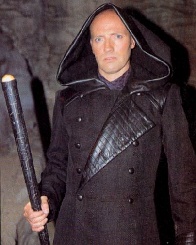 Peter Woodward as Galen:
He's a technomage. He makes prophesies of doom
and a few one liners to keep you off guard.
---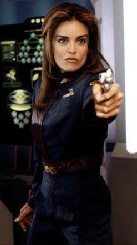 Tracy Scoggins as Captain Elizabeth Lochley:
She is still commanding Babylon 5 in 2272.
She's independent and successful on her own terms.
She also has a link with Matthew Gideon.
---

no pic yet
Alex Mendoza as Trace Miller:
He is the IPX pilot that transports the crew of the
Excalibur to different places in an IPX transport ship.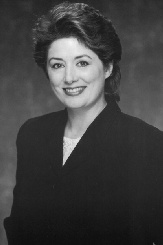 Maggie Egan as ISN Reporter:
She plays the ISN reporter
you always see on Babylon 5. - ep1
---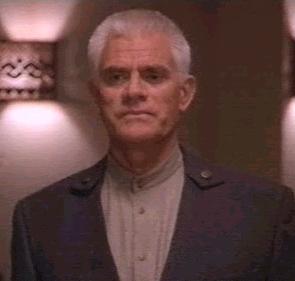 Tim Thomerson as Senator McQuate:
Calls in Captain Gideon to head the mission
to find the cure for the Drakh Plague. - ep1
---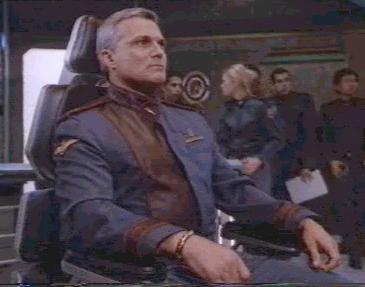 Marshall Teague as Captain Daniels:
He asks Gideon to goto a planet that seems
to scare some of the Earth Force officers
because of a Golden Dragon. - ep2
---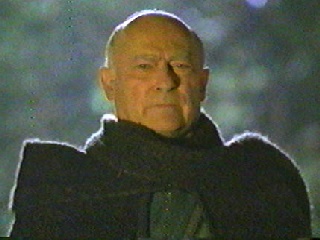 Edward Woodward as Alwyn the Technomage:
He helps the inhabitants of that world fight
the miners, sent by Earth Force, to stop them
from digging up their planet - ep 2
---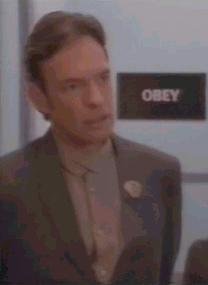 Gary Graham as Psi Cop Bruder
In charge of keeping Telepath
resistance down. - ep4
---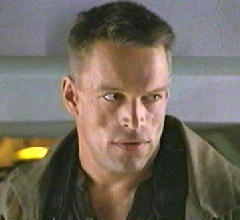 Brian Thompson as Robert Black:
Refugee that left Earth just before the
Drakh Plague hit it. Suspected of contracting
plague while leaving Earth. - ep5
---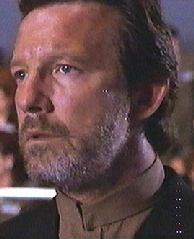 John Novak as Doomsday Cult Leader:
He thinks Joan of Arc is telling him it is
God's will to destroy the medical conference. - ep6
---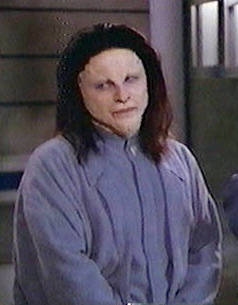 Tim Choate as Polix:
His people believes the "MOST HOLY"
is against letting other beings on their
world for fear of being dirtied by their ways. - ep7
---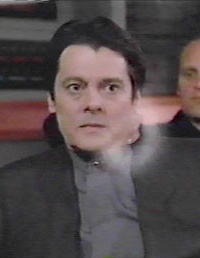 John Vickery as Mr. Welles:
Mr. Wells is a propaganda expert on a
mission to make the Excalibur look
"better" for the people on Earth. - ep8
---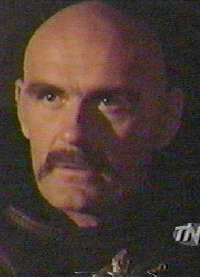 John Saint Ryan as Technomage's Avatar:
This Technomage helped destroy a world 100 years ago. - ep10
---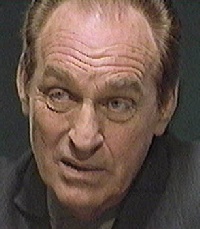 Lance LeGault as Senator:
1 of 12 Senators not on Earth when the
nanovirus plague hit Earth. - ep13
---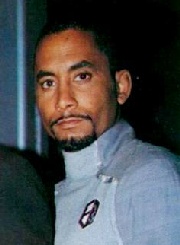 Richard Biggs as Doctor Stephen Franklin:
He was on Earth when the plague hit but
knowing enough about other alien species
makes him the expert on more diseases
than anyone else on Earth. - ep13


DrgnSlyr's Lair / drgnslyr@embarqmail.com / Last Updated November 29, 2001